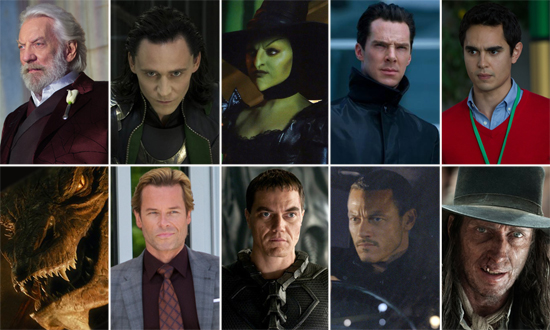 Continuing my ten top ten lists of 2013 is bringing the best villains in cinema this year. I am going to make this a little different though, and give my top 5 best villains of 2013 and the top 5 worst villains of the year (who honestly, are truer villains, just in a real world sense). So make way for the top (Best and worst) villains of 2013!
Number 5
Delacourt, Elysium
Delacourt was possibly one of the worst performances Jodie Foster has given, not only this but her character was a complete throwaway of a villain. This is a cardboard cutout who was put up as one of the leads of the movie, yet then again the entire movie was filled with cardbord cutouts, to serve only the purpose of further hammering down the themes that Blomkamp was 'subtly' trying to make sure was shoved down the entire audience's throat by the time they left the theater.
Best
The Nuns, Philomena
I know in the movie Philomena makes her point that not all the nuns were bad, and that they weren't evil, but it doesn't stop them from being the complete villains from the story. What makes them such good villains is that you barely even need to see them to know their presence and impact, hauntingly evil actions that the nuns justified as righteous and holy. What's even more shocking is that the nuns who took Anthony away from Philomena in the movie were real, their actions were real, and their crimes went unpaid for.
Number 4
Worst
The Sharknado, Sharknado
The villain is a tornado of CGI sharks terrorizing Los Angelos, do I even need to explain this one? "But you're missing the point! The villain is supposed to bad so it's funny!" Sure, the villain can be so bad that it's fun to laugh at but that doesn't change the fact that the villain is laughably bad.
Best
Trent, The Way Way Back
From the very first scene Steve Carrel completely nails the part of Trent, and the absolute scum of the character just relishes. This character is again a testament of how the best villains aren't fictional Joker's who wreak anarchy on Gothom or galactic emporor's, but those who exist in everyday lives of many people. The self-conceited jerk may have been done before, but Steve Carrel did it so darn well.
Number 3
Worst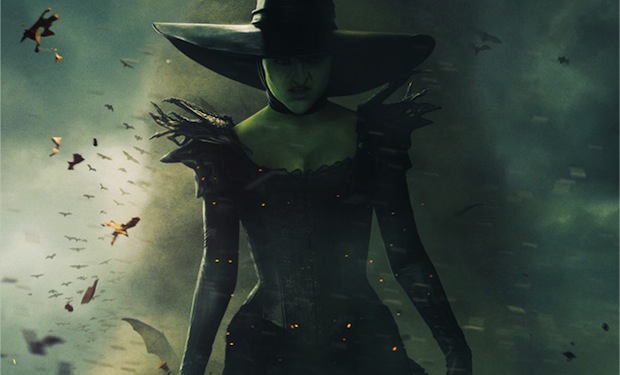 The Wicked Witch, Oz: The Great and Powerful
Yes, the Wicked Witch is now an unscary, (supposed to be) sympathetic, sex object who just screams at the top of her lungs instead of dynamically changing tones that made the 1939 Wicked Witch so creepy. Mila Kunis' wicked witch was an absolute abomination, and why on earth is a witch who is supposed to be ugly showing massive cleavage the majority of the movie?
Best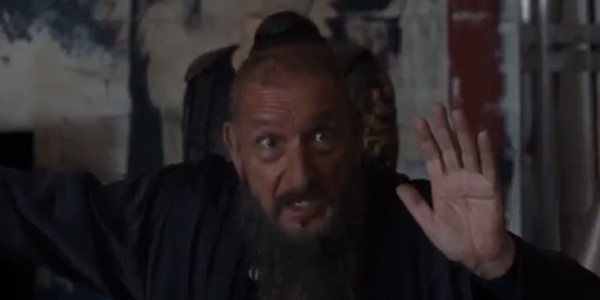 Trevor, Iron Man 3
I'm ready for all the hate that comes my way for this, but Trevor was a fantastic villain (unlike Killian who was utterly forgettable), and the entire character played great social commentary which is entirely unexpected from a Marvel movie. Instead of going the cliche terrorist villain route I was expecting them to go, they went in a completely different direction, and it was a complete satire on the whole expectations people have for their terrorists and comic book villains. Bravo, Shane Black and Ben Kingsley, bravo.
Number 2
Worst
Those Random Bounty Hunter Guys, Identity Thief
Talk about villains for the sake of having villains in a movie that really didn't need villains (although, if it were me I'd say Big Chuck was the villain of the movie for what it forced me to witness, sadly he doesn't technically qualify as a villain). These guys show up out of nowhere, have no real purpose, and disappear out of nowhere only to come back again, out of nowhere. They were shoved in token minorities (which obviously the minorities are the villains who make bad racist jokes) and weren't the least big successful in doing anything but boring me.
Best
Muse, Captain Phillips
Barkhad Abdi's cinematic debut as Muse completely stole the film, and was extremely well layered while never making the layers feel like typical tropes. Every single movement was believable and kept your attention just as well as he keeping Phillips' attention. A groundbreaking, fantastic performance and villain as well.
Number 1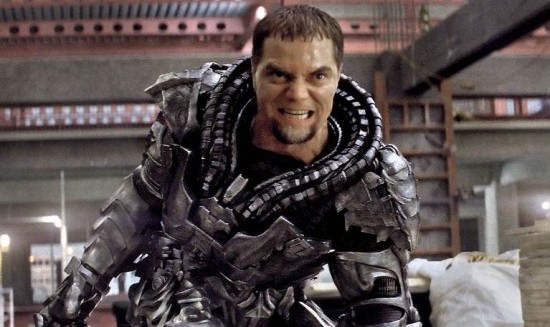 General Zod, Man of Steel
"I WILL FIND HIM!" Woah, okay you'-"I WILL FIND HIM" Yeah you j-"I WILL FIND HIM" Okay I think we get it no-"I WILL FOUND HIM AND KEEP ON SHOUTING BECAUSE IM BEING A ONE DIMENSIONAL ACTOR AND DAVID GOYER CAN'T WRITE FOR SHIT!" Oh I know Michael Shannon, I know.
Best
Edwin Epps, 12 Years a Slave
You don't need super-villains when a person like Edwin Epps lived and existed on this Earth. Michael Fassbender not only completely owns the role, but you see such a complex, despicable character, and one that is portrayed 100% realistically. The atrocity that Epps commits, especially with it climaxing in one of the pivotal ending scenes, is so undeniably horrifying, and Epps is up there as one of the best (or worst) villains in cinematic history.